ASUS Dual GeForce® RTX 2080 SUPER™ EVO V2 OC edition 8GB GDDR6
The ASUS Dual GeForce® RTX 2080 SUPER ™ EVO V2 OC 8GB GDDR6 Edition with two powerful Axial-tech fans for high-refresh rate AAA and VR gaming

2x fans. 2x fun
Offering the latest NVIDIA Turing ™ gaming experience in its purest form, the ASUS Dual GeForce® RTX 2080 SUPER ™ EVO V2 combines performance and simplicity like no other. Leveraging advanced cooling technologies derived from iconic graphics cards, the Dual opts for substance over style, the perfect choice for a well-balanced build. Buckle up and enjoy the dexterity of cutting-edge games.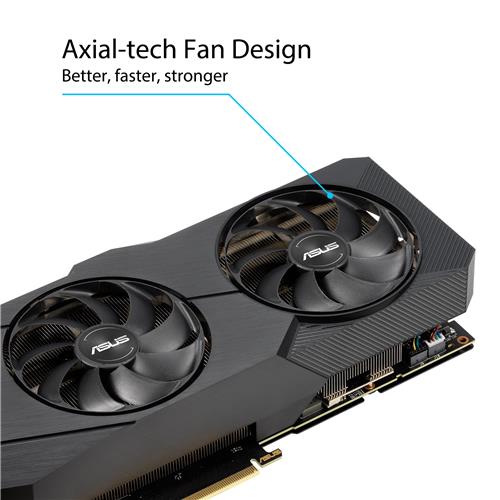 0dB technology
Quiet intelligence
An advanced on-board controller stops fans when the GPU core temperature drops below 55 degrees Celsius, allowing you to enjoy light gaming in relative silence. As temperatures exceed the threshold, the fans automatically turn on again.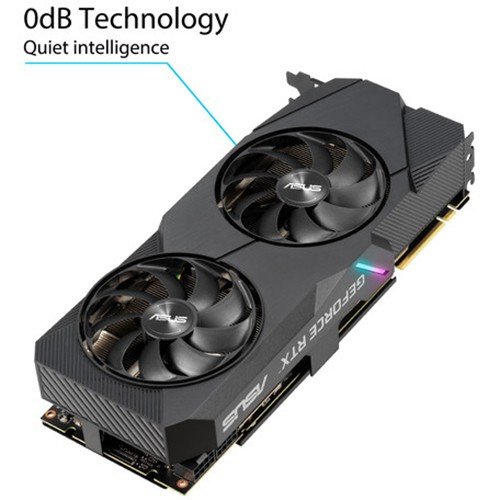 GPU Tweak II
Monitor, adjust and tune
The ASUS GPU Tweak II utility takes graphics card tuning to the next level. It allows you to adjust critical parameters, including central GPU clocks, memory frequency, and voltage settings, with the option to monitor everything in real time through a customizable on-screen display. Advanced fan control is also included along with many more features to help you get the most out of your graphics card.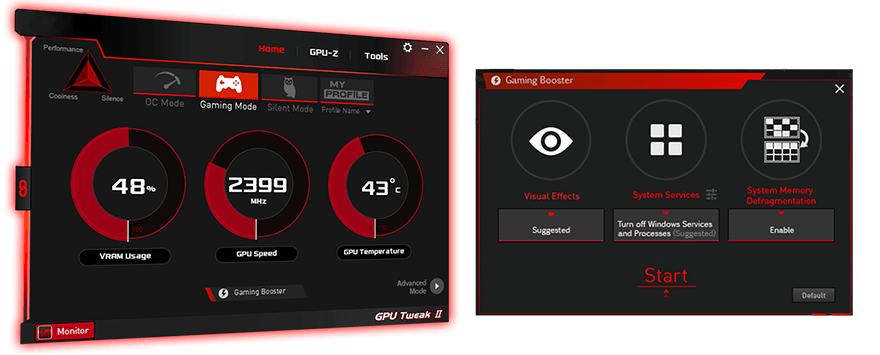 144 hour validation program
"Extensive" can be an understatement
Each card must meet rigorous performance and reliability standards before being shipped. Performance and stress tests run with the latest titles topping the charts like Fortnite, League of Legends, Overwatch, and PlayerUnknown's Battlegrounds. We also run reliability tests including a 144-hour stability test and a series of 3DMark benchmarking tests to ensure the card works well when pushed to the limit.