Asus bundle intel core i5-10400f Ram 2*8 corsair LPX Vga Asus GTX1660s 6G SSD 240 m.2 HDD 1TB
Intel Core I5-10400F
Performance Specifications
Cores 6
Threads 12
Processor Base Frequency 2.90 GHz
Max Turbo Frequency 4.30GHz
Cache 12 MB Intel® Smart Cache
Bus Speed 8 GT / s
Intel® Turbo Boost Technology 2.0 Frequency ‡ 4.30GHz
TDP 65 W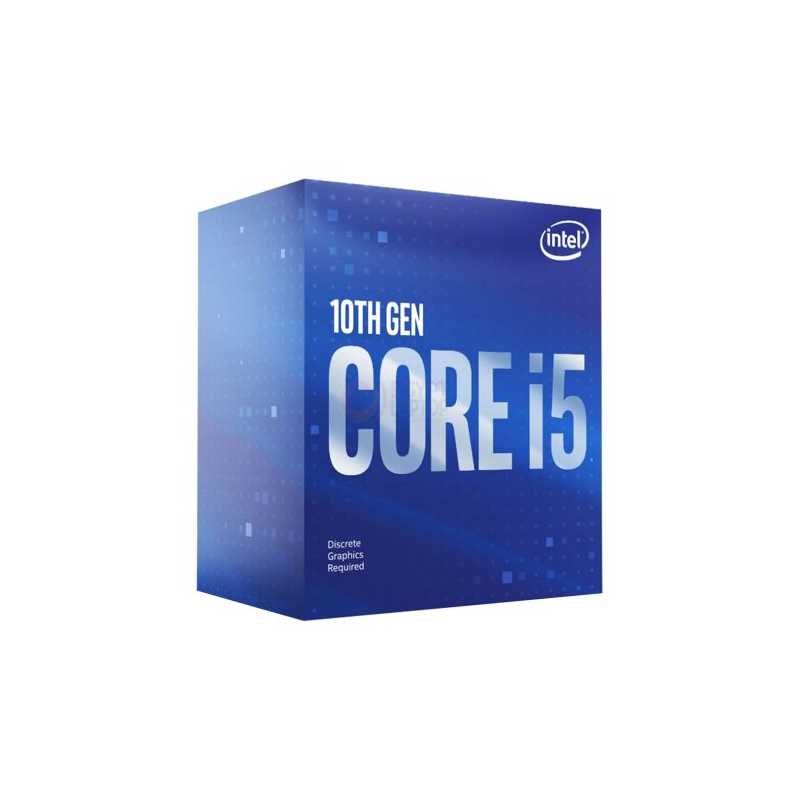 ASUS TUF GAMING B460-PRO (WI-FI)
Intel® B460 (LGA 1200) ATX gaming motherboard with dual M.2, 8 power stages, Intel® WiFi 6, HDMI, DisplayPort, SATA 6Gbps, USB 3.2 Gen 2 port, and Aura Sync RGB Lighting
Intel® LGA 1200 socket: Ready for 10th Gen Intel® Core ™ processors
Enhanced power solution: 6 + 1 + 1 power stages, military-grade TUF components, and Digi + VRM for maximum durability
Comprehensive cooling: VRM heatsink, M.2 heatsink, PCH heatsink, hybrid fan headers and Fan Xpert 4
Made for online gaming: Intel® WiFi 6, Intel® Ethernet Connection I219-V, TUF LANGuard and TurboLAN technology
Realtek S1200A codec: Pristine audio quality with unprecedented 108 dB signal-to-noise ratio for stereo line out and 103 dB SNR for line in
Aura Sync RGB Lighting: Synchronizable LED effects across a vast portfolio of compatible PC gear, including addressable RGB strips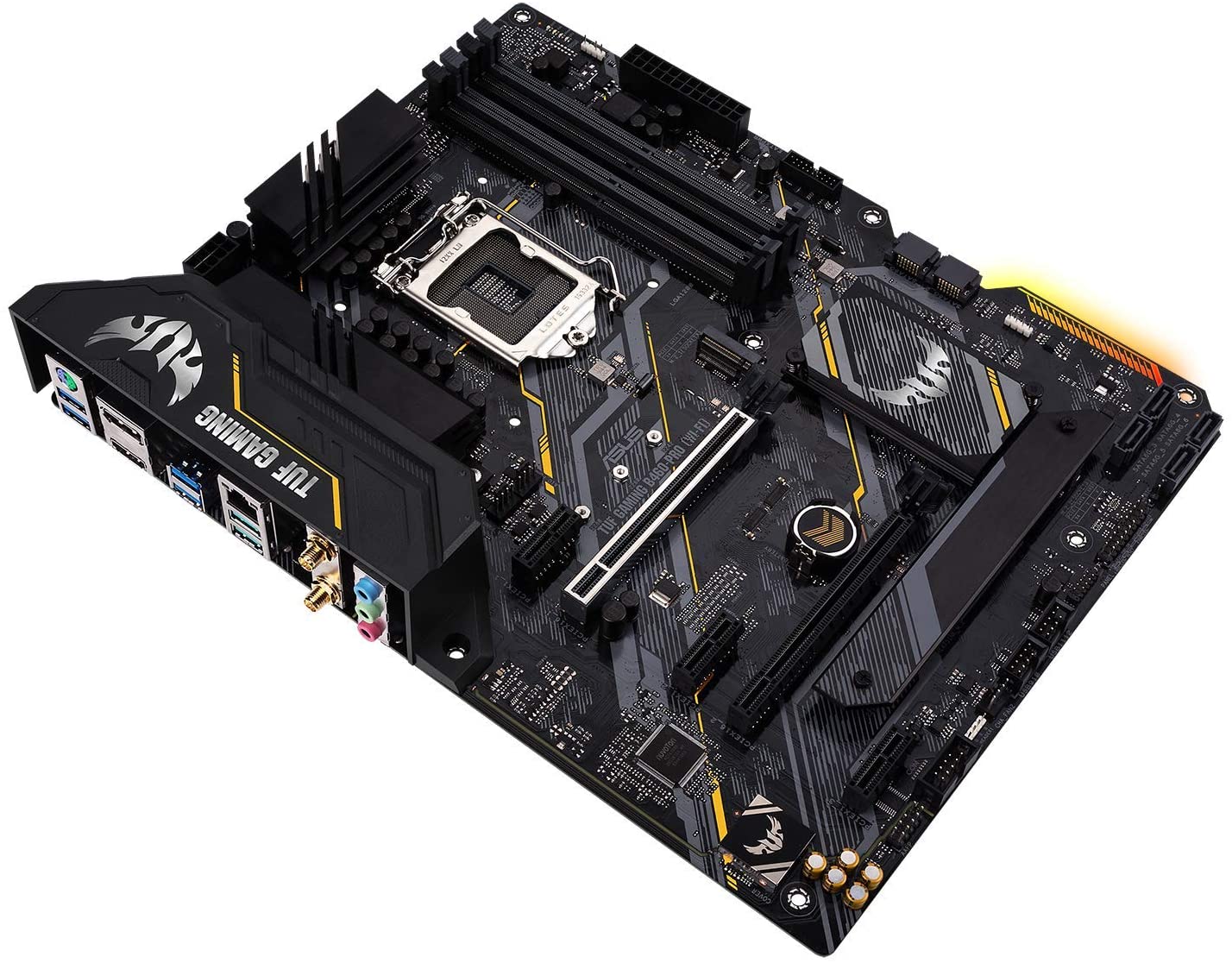 ASUS Prime B460M-A
Intel® B460 (LGA 1200) mATX motherboard with Aura Sync RGB header, Dual M.2, DDR4 2933MHz, HDMI, DisplayPort, USB 3.2 Gen 1 ports, Intel® Optane memory ready, SATA 6 Gbps
Intel ® LGA 1200 socket: Ready for 10th Gen Intel® Core ™ processors
ASUS OptiMem: Careful routing of traces and vias to preserve signal integrity for improved memory stability.
Fan Xpert 2+: Flexible controls for ultimate cooling and quietness, plus GPU-temperature sensing for cooler gaming.
5X Protection III: Multiple hardware safeguards for all-round protection.
Ultrafast connectivity: Supreme flexibility with native M.2 support for Lightning-fast storage speeds
Aura Sync RGB: Synchronizable LED effects across a vast portfolio of compatible PC gear, including addressable RGB strips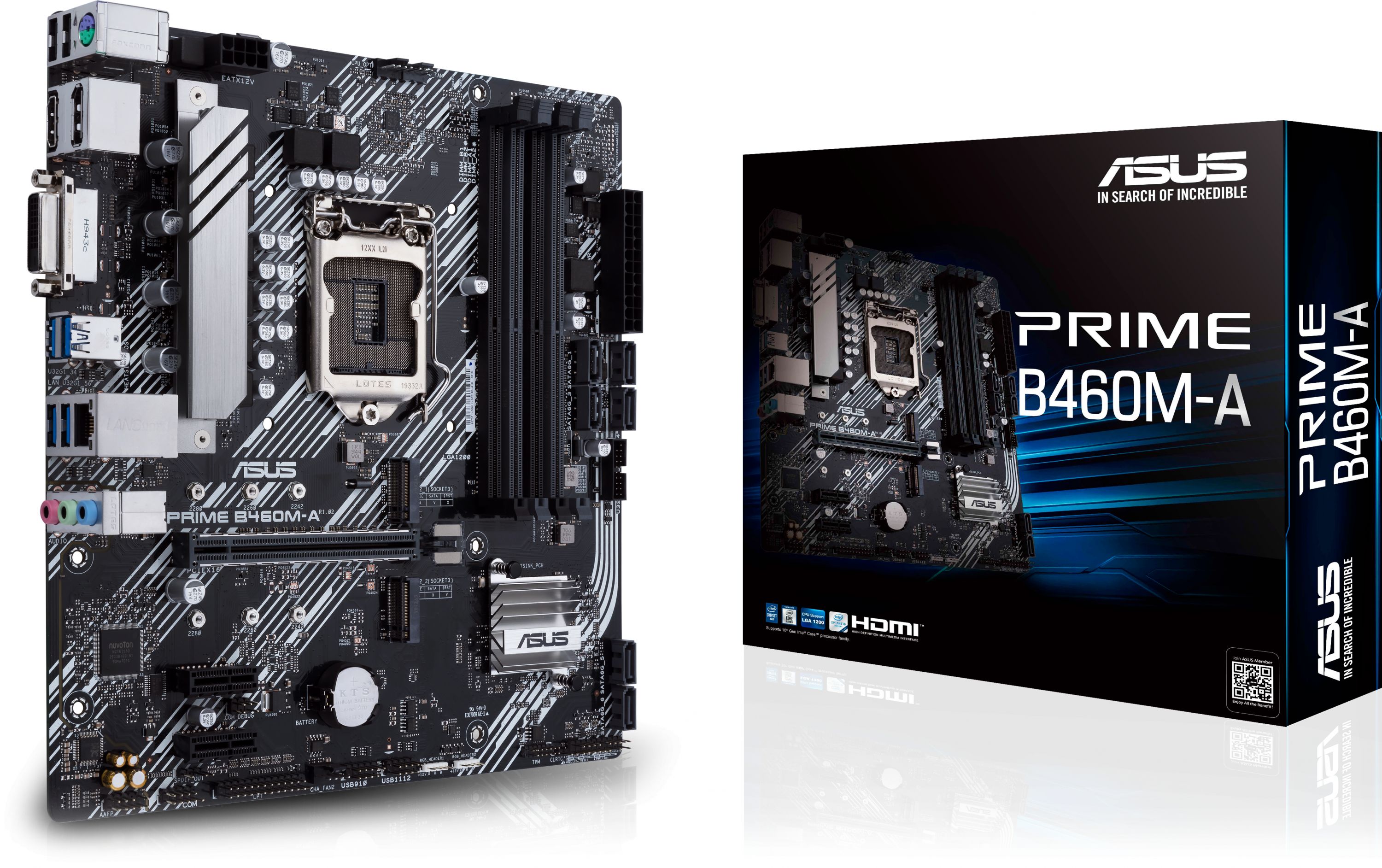 ASUS TUF GAMING B460M-PLUS (WI-FI)
Intel® B460 (LGA 1200) micro ATX gaming motherboard with dual M.2, 8 power stages, Intel® WiFi 6, HDMI, DisplayPort, SATA 6Gbps, USB 3.2 Gen 1 port, and Aura Sync RGB Lighting
Intel® LGA 1200 socket: Ready for 10th Gen Intel® Core ™ processors
Enhanced power solution: 6 + 1 + 1 power stages, military-grade TUF components, and Digi + VRM for maximum durability
Comprehensive cooling: VRM heatsink, M.2 heatsink, PCH heatsink
Made for online gaming: Intel® WiFi 6, Intel® Ethernet Connection I219-V, TUF LANGuard and Turbo LAN technology
Realtek S1200A codec: Pristine audio quality with unprecedented 108 dB signal-to-noise ratio for stereo line out and 103 dB SNR for line in
Aura Sync RGB Lighting: Synchronizable LED effects across a vast portfolio of compatible PC gear, including addressable RGB strips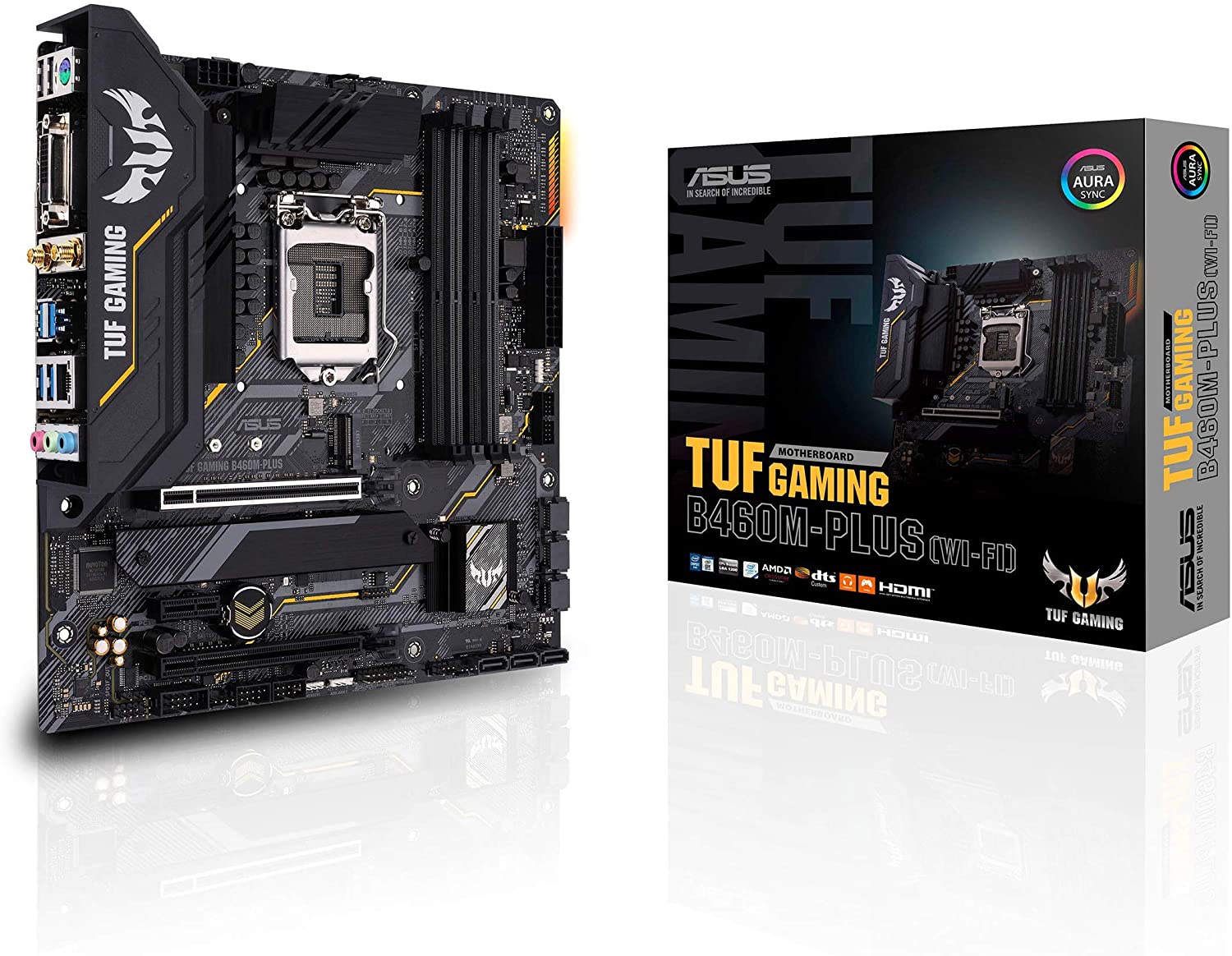 ASUS ROG STRIX B365-G GAMING
Intel LGA-1151 B365 mATX gaming motherboard with Aura Sync RGB, pre-mounted I / O shield, dual M.2, HDMI, DVI, SATA 6 Gbps and USB 3.1 Gen 2
LGA1151 socket: Ready for 9th / 8th Gen Intel® Core ™ desktop processors.
Aura Sync RGB: Synchronize LED lighting with a vast portfolio of compatible PC gear, including RGB strips.
Easy DIY: Pre-mounted I / O shield, ASUS SafeSlot and premium components for maximum endurance.
Gaming connectivity: Dual M.2, USB 3.1 Gen 2 Type-A connectors, HDMI and DVI.
Gaming networking: Intel Gigabit Ethernet, LANGuard and GameFirst for smoother, safer and lag-free online play.
Gaming audio: SupremeFX S1220A teamed with Sonic Studio III creates immersive aural landscapes.
Advanced cooling: Automated system-wide tuning and cooling profiles that are tailor-made for your rig.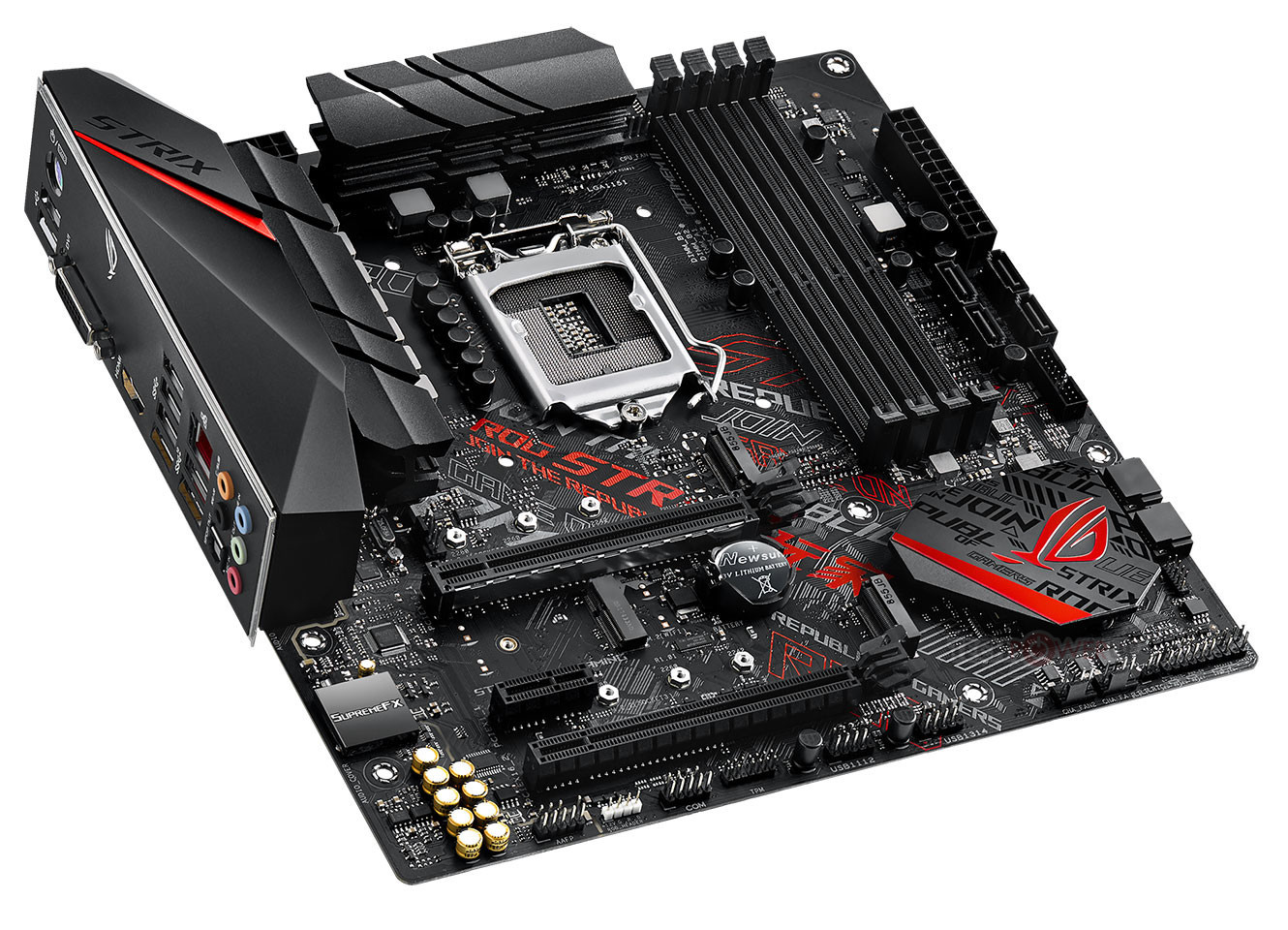 ASUS Prime H410M-A
Intel® H410 (LGA 1200) mic-ATX motherboard with M.2 support, DDR4 2933MHz, HDMI, D-Sub, DVI, USB 3.2 Gen 1 ports, SATA 6 Gbps, COM header, TPM header
Intel® LGA 1200 socket: Ready for 10th Gen Intel® Core ™ processors
5X Protection III: Multiple hardware safeguards for all-round protection
ASUS OptiMem: Careful routing of traces and vias to preserve signal integrity for improved memory stability
Ultrafast connectivity: M.2, 1 Gb Ethernet, USB 3.2 Gen 1 Type-A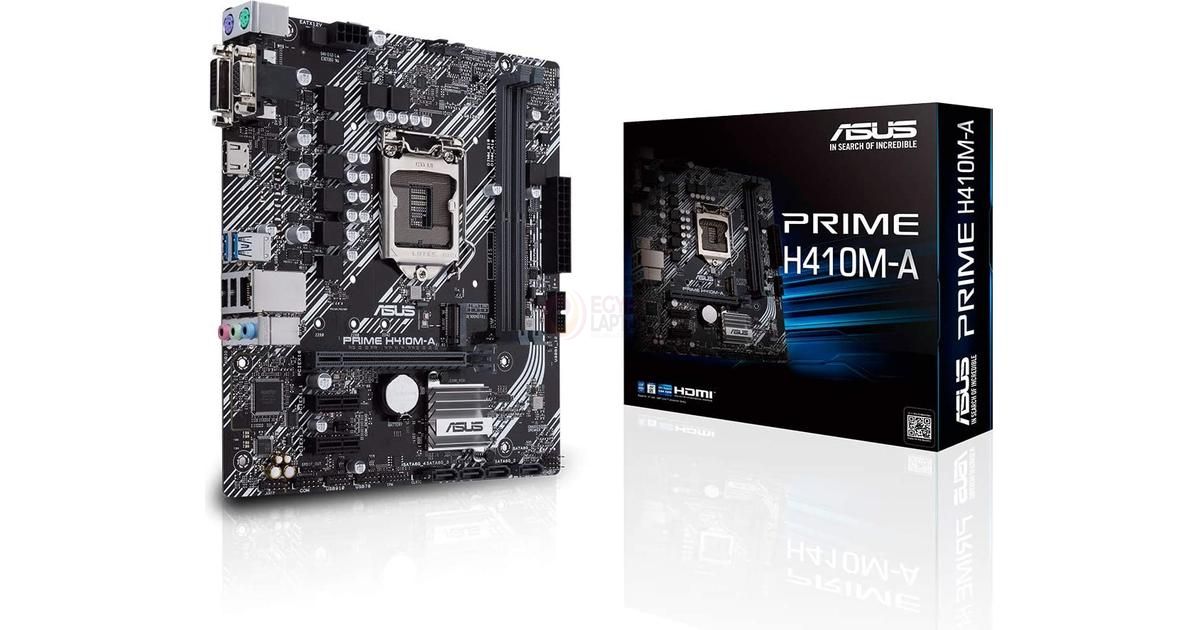 ASUS Dual GeForceR GTX 1660 SUPER? 6GB GDDR6 EVO rocks high refresh rates for an FPS advantage without breaking a sweat.
The GeForce GTX 1660 SUPER is up to 20% faster than the original GTX 1660 and up to 1.5X faster than the previous-generation GTX 1060 6GB. Powered by the award-winning NVIDIA Turing™ architecture and ultra-fast GDDR6 memory, it's a supercharger for today's most popular games. Time to gear up and get SUPER.
Ultra-fast GDDR6 with over 50% more memory bandwidth for high-speed gaming.
GeForce Experience: Capture and share videos, screenshots, and livestreams with friends. Keep your drivers up-to-date and optimize game settings. GeForce Experience lets you do it all, making it the essential companion to your GeForce graphics card.
Axial-tech fan design features a smaller fan hub that facilitates longer blades and a barrier ring that increases downward air pressure.
2.7-slot Design expands cooling surface area to make the most of the two powerful Axial-tech fans.
0dB technology lets you enjoy light gaming in relative silence.
DirectCU II brings copper heatpipes into direct contact with the die for better cooling.
Auto-Extreme Technology uses automation to enhance reliability.
A protective backplate secures components during transportation and installation.
144-hour validation program puts cards through a series of stringent tests to ensure compatibility with the latest games.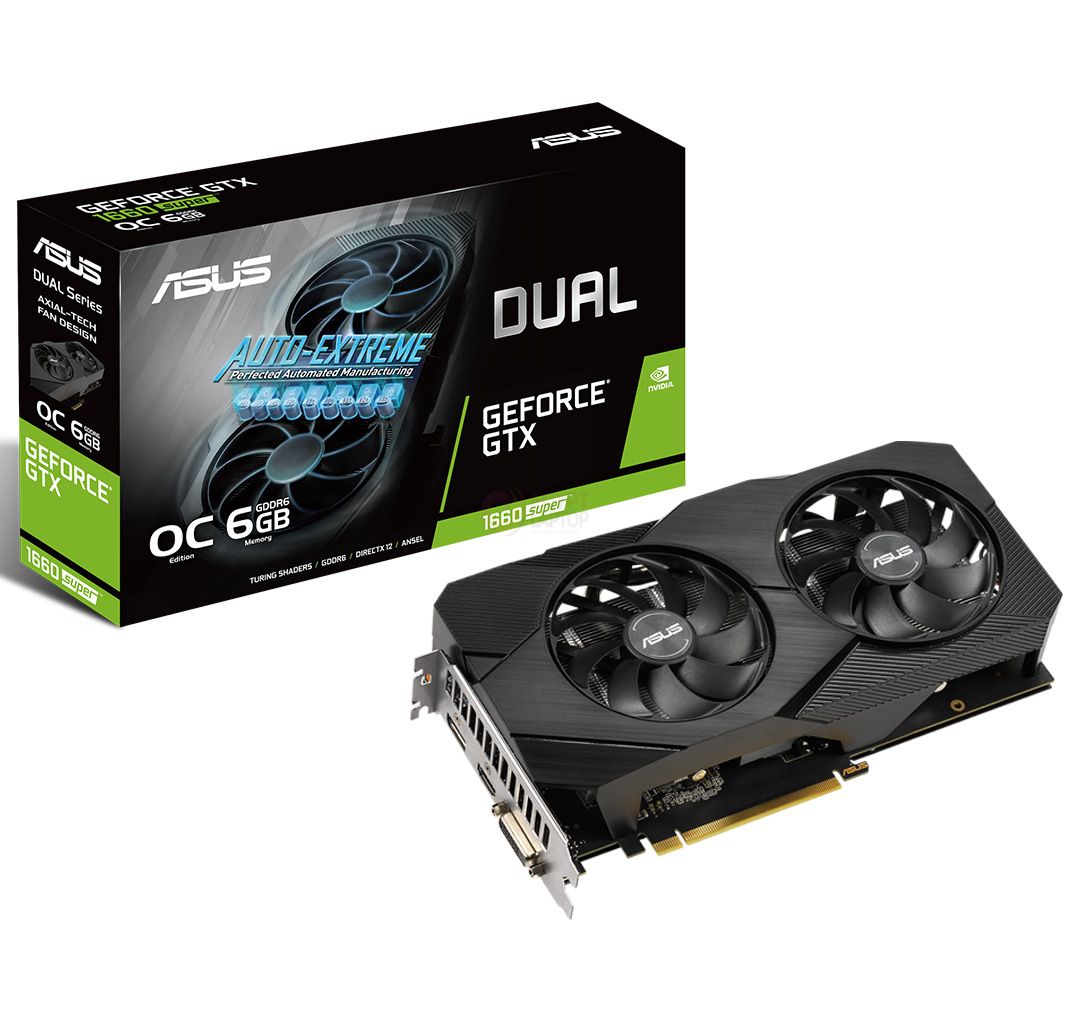 RAM: CORSAIR LPX 3200 2X8G CL16 -BLACK ALUMINUM HEATSINK
SPECIFICATION:
Vengeance LPX thermal diffuser
Dual / Quad Channel Memory Configuration
Vengeance Memory Series
DDR4 memory type
Package DIMM memory format
Memory Package Pin 288
XMP 2.0 Performance Profile
Memory Size Kit 16GB (2 x 8GB)
SPD Latency 15-15-15-36
SPD speed 2133MHz
SPD Voltage 1.2V
Speed Index PC4-25600 (3200MHz)
Latency Tested 16-18-18-36
Speed Tested 3200 MHz
Tested Voltage 1.35

SEAGATE BARRACUDA 1TB INTERNAL HARD DRIVE HDD 3.5 INCH SATA

SSD KINGSTON M.2 A400 240GB
Fast start up, loading and file transfers

More reliable and durable than a hard drive

Multiple capacities with space for applications or a hard drive replacement

COUGAR MX410 MESH+VTC 500
SPECIFICATION:
Powerful and Compact Mid-Tower Case with Mesh Front Panel
Excellent Looks with Superior Airflow
Wider but More Compact and Powerful
Abundant for Multiple USB Devices
Strong Cooling Performance

COUGAR CASE PSU MX410 T VTC 600
SPECIFICATION:
OWERFUL AND COMPACT MID-TOWER CASE WITH DUAL ARGB STRIPS
MX410-T SPORTS AN ATTRACTIVE AND COMPACT DESIGN WITH DUAL ARGB STRIPS AT THE FRONT PANEL. WITH A MASSIVE TEMPERED GLASS LEFT PANEL, MX410-T SHOWCASES A CLEAN AND TIDY BUILD. IT HAS WIDER BUT MORE COMPACT AND POWERFUL DESIGN, WHICH ALLOWS YOU TO HAVE HIGH-PERFORMANCE AND ABUNDANT STORAGE SPACE.