Redragon HARROW G808 WIRELESS GAMEPAD
Bullet point:
MULTI-PLATFORM COMPATIBLE WIRELESS GAME PAD; The USB Gaming Controller is compatible with Android, PlayStation, PSP3, PS3, Windows 10, 8, 7, Vista, XP and supports Xinput Xbox 360 games on PC and laptops (Xinput mode). Joystick supports plug-and-play connection for Android systems and includes driver calibration software for Windows PC
WIRELESS GAME CONTROLLER; The 2.4GHz Redragon G808 Harrow Game Pad wireless PC controller features a rechargeable LiPo battery, Zero-Lag high-speed wireless transmission technology with a range of up to 10 meters and 40 hours of continuous game time
DOUBLE IMPACT MULTI-MODE AND JOYSTICK SUPPORT: Game controller features Xinput & DirectInput, Vibration Feedback, Turbo Function, 12 programmable buttons, 8-way programmable D-pad. Two vibration motors are embedded in the side grips that provide a distinct impact vibration response that improves immersion and realism during play.
WIDE POPULAR GAME SUPPORT; Redragon G808 Harrow game controller works with new popular titles and old favorites
ERGONOMICALLY DESIGNED; The Joystick was designed with ergonomics in mind, and designed in a way that is comfortable to hold, even for long periods of your favorite games.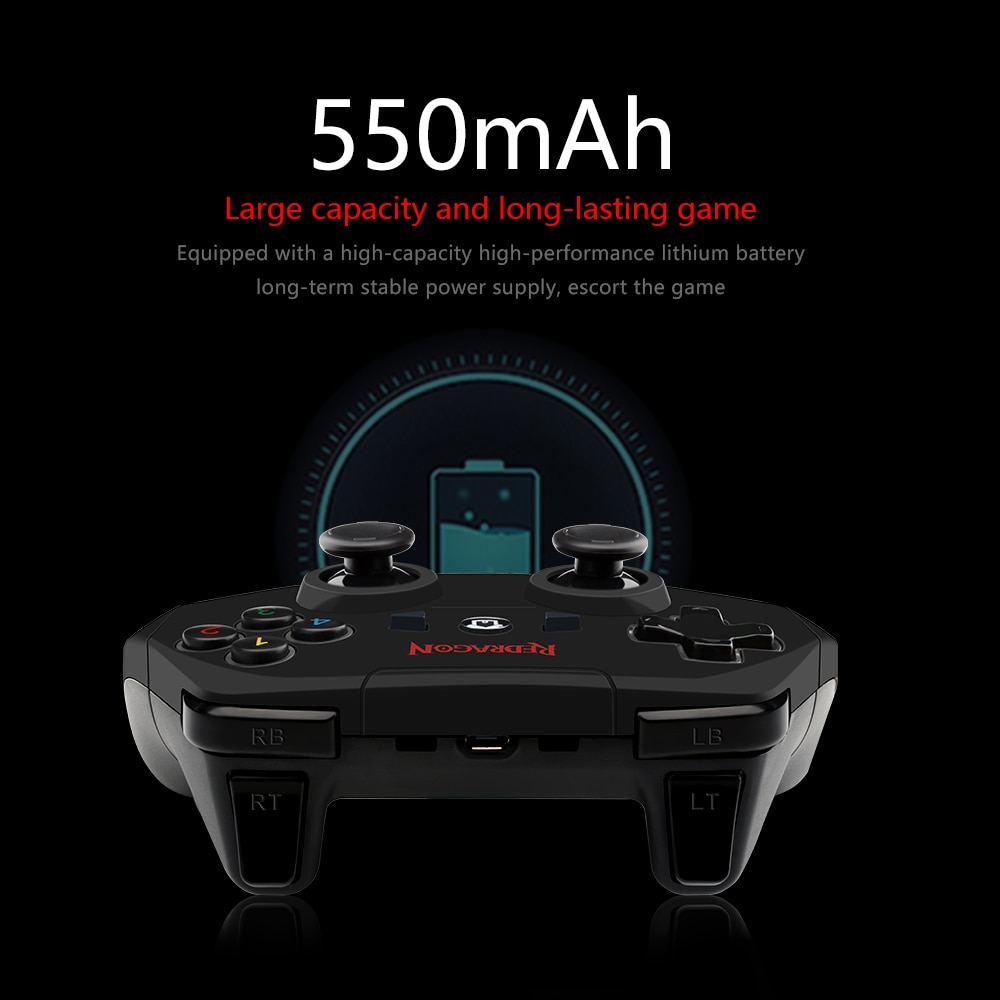 features:
With activation buttons with UV paint Rubber coated housing
Specs:
2.4G USB Dongle
Defaut Xinput,
with Dinput (digital / analog mode)
Android standard key code 600mAh
rechargeable battery,
more than 15h operation